Silicon carbide grit is a quick-acting, very tough abrasive. Often, the shading is dark. On the Mohs scale, it is harder than aluminum oxide and almost as tough as precious stones. These characteristics make it a highly powerful medium. It is widely used in impacting scenarios when the workpiece is brazed after the impact. Crushing metallic metallographic models is best and most effective when done using silicon carbide grain abrasive paper. Although silicon carbide grit comes in a variety of shapes, silicon carbide grit powder provides the most consistent outcomes and the quickest crushing rates. Higher temperatures are used to treat silicon carbide particles with higher purity than those with lower purity.
Silicon Carbide Size Distribution
Mesh size

European

grades

Particle size

Mesh size

European grades

Particle size D0 micron

8 mesh

P8

+4000micron

240 mesh

P240

≤127

10 mesh

P10

+3350micron

280 mesh

P280

≤112

12 mesh

P12

+2800micron

320 mesh

P320

≤98

14 mesh

P14

+2360micron

360 mesh

P360

≤86

16 mesh

P16

+2000micron

400 mesh

P400

≤75

20 mesh

P20

+1700micron

500 mesh

P500

≤63

22 mesh

P22

+1400micron

600 mesh

P600

≤53

24 mesh

P24

+1180micron

700 mesh

P700

≤45

30 mesh

P30

+1000micron

800 mesh

P800

≤38

36 mesh

P36

+850micron

1000 mesh

P1000

≤32

46 mesh

P46

+600micron

1200 mesh

P1200

≤27

54 mesh

P54

+500micron

1500 mesh

P1500

≤23

60 mesh

P60

+425micron

2000 mesh

P2000

≤19

70 mesh

P70

+355micron

2500 mesh

P2500

≤16

80 mesh

P80

+300micron

3000 mesh

P3000

≤13

90 mesh

P90

+250micron

4000 mesh

P4000

≤11

100 mesh

P100

+212micron

6000 mesh

P6000

≤8.0

120 mesh

P120

+180micron

8000 mesh

P8000

≤6.0

150 mesh

P150

+150micron

180 mesh

P180

+125micron

220 mesh

P220

+106micron
Silicon Carbide Powder
The silicon carbide powder particles receive a more complete interaction between the silica and carbon segments. The next gem structure is hexagonal-rhombohedral and has a hardness of around 2500 HV. This gem structure makes silicon carbide powder an ideal abrasive for cutting and granulating due to its high hardness and sharp edges. Because it is equally fragile, silicon carbide grit cuts effectively to create new edges that are sharp. Along with being self agile as well as corrosion resistant silicon carbide also reduces the risk of corrosion, hence used in coating with thermal spray gun. The following Silicon Carbide grit abrasive is a superb abrasive for boosting cutting speeds while decreasing surface and subsurface damage. Silicon Carbide abrasives are put on abrasive pounding sheets for metallographic planning.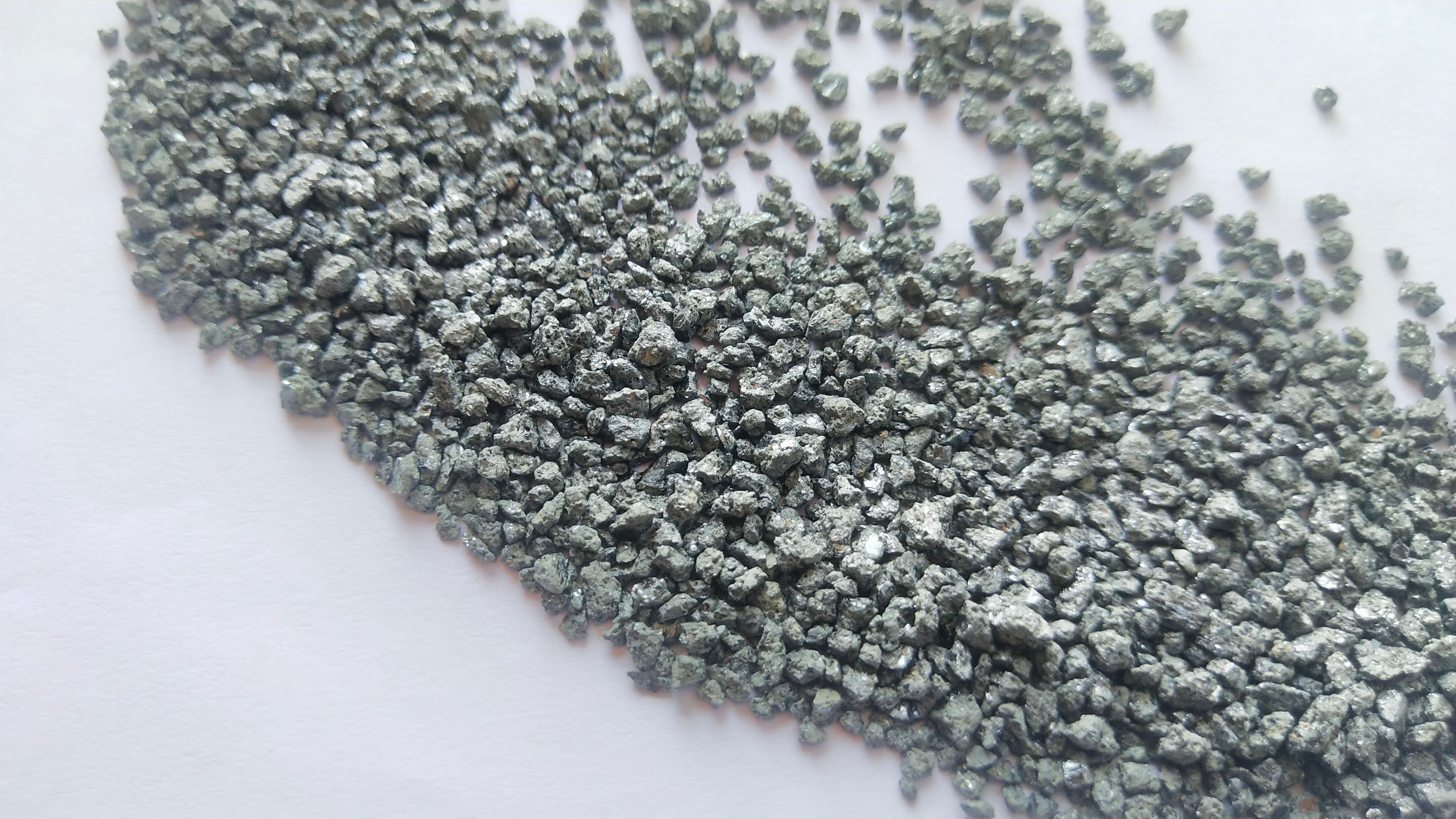 Silicon Carbide uses
Silicon carbide may also be utilized as a solid abrasive in a huge range of applications. Tools constructed of silicon carbide for abrasive media are frequently used to grind steel and cast iron. Additionally, non-ferrous, aluminum, and carbide materials may be cut with them. Somehow, silicon carbide abrasive media is also used for cutting rubber and plastic. It is mostly used in the coated industry. utilized for sandblasting nonferrous metals, plastic, glass, fibrous wood, and enamels. Due to silicon carbide's plentiful toughness and hardness, it is frequently employed as a cutting tool. This abrasive substance is also used for grinding, hence is employed in sand blasting procedures. This is used for nonferrous metals, plumbing, construction, and welding. utilized for grinding in the metallurgical and foundry sectors in alternative to cut wire shots. Silicon carbide is used to create high-temperature structural materials for aircraft applications. Due to its excellent strength, stiffness, and oxidation resistance, it is perfect for usage in a variety of applications. Silicon carbide is used in the manufacture of automobile parts, including brake discs. Due to its strong thermal conductivity and small thermal expansion coefficient, it is the ideal material for use in various applications. Silicon carbide is used to make solar cells, power converters, and other items associated with energy. Due to its great efficiency, durability, and ability to withstand high temperatures, it is an excellent choice for a variety of applications.
Silicon Carbide Benefits
Silicon carbide is used as an abrasive in the processes of sandblasting, grinding, and polishing. Additionally, it is used to make grinding wheels and coated abrasives. Silicon carbide is used to create high-temperature refractory materials such as crucibles, heat exchangers, and kiln furnishings. Because of its high melting point, superior thermal conductivity, and resistance to thermal shock, it is the ideal material for use in these applications. Among the complex ceramics produced with silicon carbide are cutting tools, nozzles, and bearings. It is a popular solution for these applications due of its superior strength, hardness, and wear resistance. Silicon carbide is used in the production of electronic components such as power semiconductors, LEDs, and radio-frequency devices. Excellent thermal conductivity and high-temperature working capabilities makes it an alternative of abrasives used in shot blasting cabinet. Due to its high reusability and durability, silicon carbide is more than cost-effective. The performance of silicon carbide is long-lasting. Due to the media's hardest blasting, it cuts quite quickly. On a variety of surfaces, silicon carbide grit may etch very heavily to lightly, and it also has very little magnetic material this reduces the risk of excessive contamination.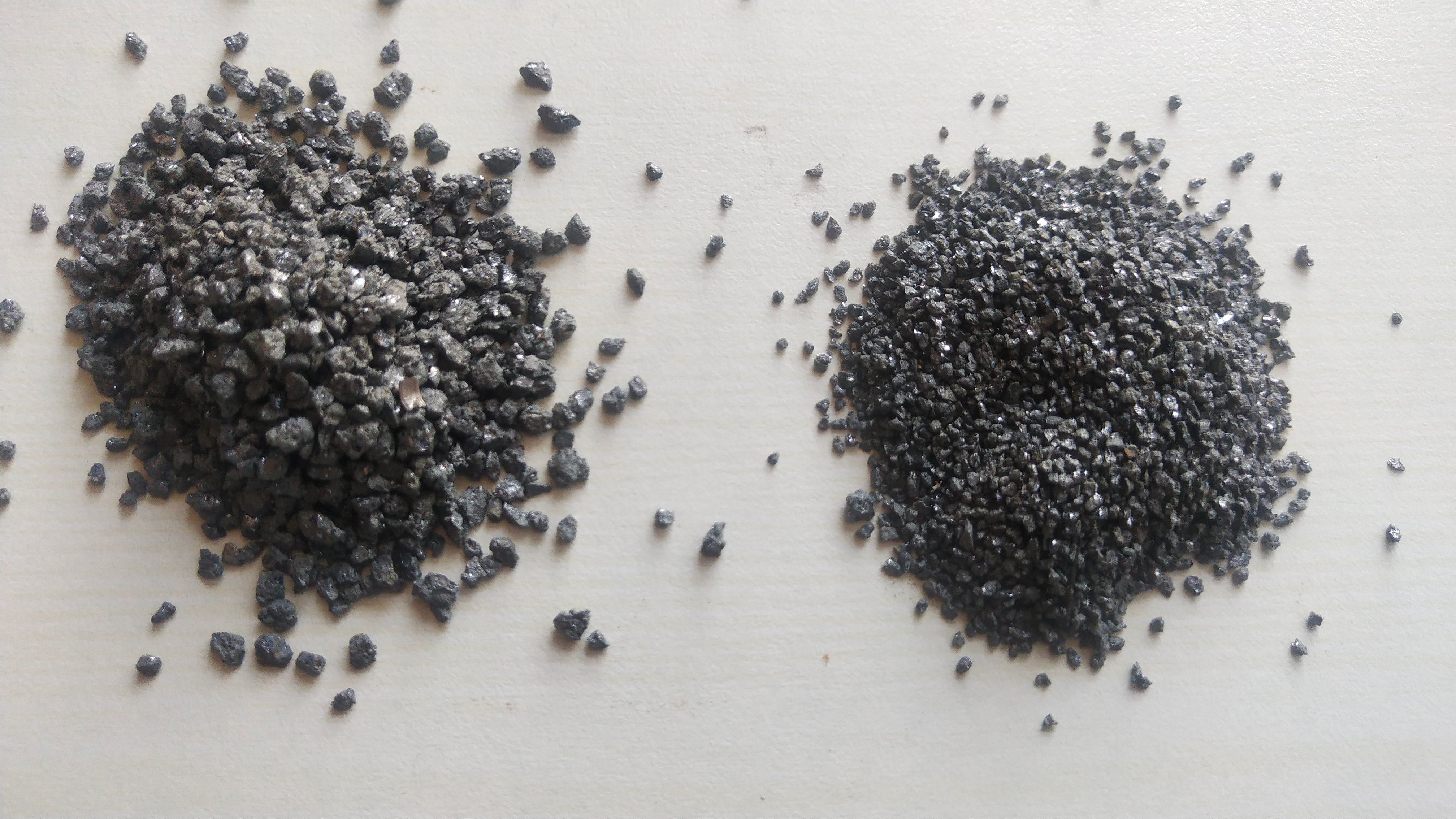 We provide steel shot, SS shot, copper slag, steel grit, garnet sand, quartz shot, aluminum oxide price, glass beads, etc for the Sand Blasting Machine. We provide a large range of products and are checked on various parameters, such as density, physical and chemical properties, microstructure, hardness, and durability. We are focused on our quality products and customer satisfaction. Our products are made with premium quality materials procured from some of the best vendors in the industry. These products are widely appreciated in the market for their reliability, efficient functionality, and low maintenance which makes them user-friendly. Being a client-focused firm we work towards providing machines and equipment that are highly durable in nature and easy to maintain.
To enable us to quote for your requirement, kindly give us the following info –
1. Particle size required (You may choose from above or give your own range).
2. Packing required.
3. Quantity required with the delivery schedule.
4. Destination port.
5. Discharge rate at the destination, if in break-bulk.
6. Any other point which may impact the quote.
We can also offer ungraded material for shipments in bulk in any quantities as desired by our buyers on FOB or CNF FO basis terms. You can reach out to us by dialing +91-9119207701 or by sending us an email at abrasivesshots@gmail.com. Contact us today!