Quartz Sand of High Quality is known for its milky white appearance, high wear resistance properties, unique hardness level, and chemical stability. This material, also known as silica powder, has a low thermal expansion coefficient and good dielectric properties. This material has a high amount of dispersion and can withstand acid and alkali. Quartz crystals have a unique piezoelectric feature that reveals their ability to generate electric voltage under extreme pressure. Quartz powder and diamond have similar stiffness. This chemically inert material can withstand extreme heat. It can be found in nature.
Quartz is an important sand-forming mineral and occurs in very many sand types but usually not exclusively. In this sand which is aptly named quartz sand, quartz is almost the sole component of sand. Similar sandstones are called quartz arenites or orthoquartzites. Mineral textures that make up this variety of sand can be very old. They may have broken off from their origin rocks millions or also hundreds of millions of times ago and have possibly seen some lithification & weathering series.
Specifications of Quartz Stone Powder
| | |
| --- | --- |
| State | Powdered, Solid, Crystal |
| Packaging Size | 50 kgs |
| Grade | 16x30,30x80,80x120 |
| Form | Crystal Granules |
| Color | White |
| Material | Sand |
| Shape | White granular |
| Minimum Order Quantity | 20 Bag |
Chemical Composition
| | |
| --- | --- |
| LOI | 0.05% |
| SiO2 | 99.26% |
| Al2O3 | 0.33% |
| Fe2O3 | 0.027% |
| TiO2 | 0.023% |
| CaO | 0.01% |
| MgO | 0.08% |
| Na2O | 0.01% |
| K2O | 0.21% |
Quartz Stone Powder in India
Pozzolanic materials are usually ready to combine with hydrated lime (Ca(OH)2) to generate hydrated calcium silicate (C–S–H), which is the major responsible for the hydration of hydrated cement pastes' strength. In addition, because the mixture spaces are stuffed with very small additive particles, the bulk density of concrete increases. It has chemical and physical actions that induce significant changes in the microstructure of concrete, reducing permeability and increasing strength. Within the microstructure of the concrete, the area around the aggregate is the most critical. The addition of quartz sand powder to concrete lowers the porosity of the transition zone between matrix and aggregate in fresh concrete, resulting in the microstructure required for a strong transition zone. As a result, quartz powder is mixed with textile muck to improve the concrete's strength. A load of cement replaces 5, 10, and 15% of the quartz sand powder. The quartz powder has a fineness of 200 mesh, which is equivalent to 74 microns, which is finer than cement. Because of its tiny size and high purity of silica content, it is extremely reactive.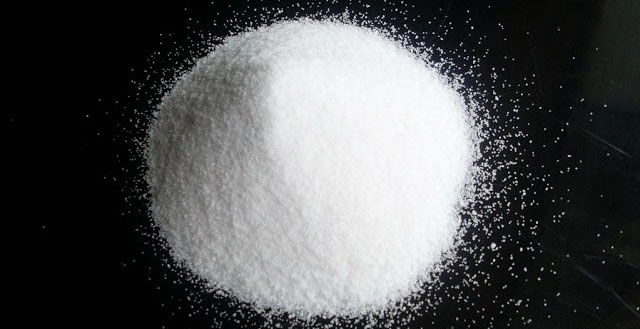 Uses of Quartz Stone Powder
Manufacturing of Artificial Quartz Stones: Artificial quartz stones are made up of 93 percent quartz. The remaining 7% is epoxy resin, which is used to hold the quartz together.
Glass Making: Sand deposits are entirely made up of quartz grains, which are used to make glass. These are made to provide high-purity silica sand. These sands are also used in the glass manufacturing industry.
Petroleum Industry: Quartz has great resistance to crushing in the petroleum industry. Sand slurries are driven down oil and gas wells under extreme pressures in the petroleum industry. The reservoir rocks are fractured as a result of the pressure. However, after the pressure is lifted, the quartz sand keeps the cracks open.
Foundry Sand: Quartz is a great material for foundry sand since it is resistant to chemicals and heat. As a result, it's more commonly employed as foundry sand. It has a higher melting point than other metals, making it ideal for molds and cores in foundries. Quartz is often used in refractory bricks because of its strong heat resistance.
Many Other Quartz Sand Uses: Rubber, paint, and putty are all made with quartz powder as a filler. Filter media and roofing granules are made from properly sized quartz grains that have been thoroughly cleaned. In the railroad and mining industries, these are also utilized as traction. Quartz is often utilized in recreational activities such as golf courses and volleyball courts.
Sizes & Quality Available
Quartz Powder Sizes: 100 mesh, 200 mesh, 300 mesh, 500 mesh.

Available Quality: Semi Quartz, Super Semi Quartz, Snow White Quartz.
Quartz Stone Powder Manufacturer in India
Abrasive Shots is the manufacturer of Glass Bead, Copper Slag, and Garnet Sand at a low price at minimum delivery time. We can fully satisfy our customers by providing the best solution in all industries where sand blasting machine & shot blasting machine is working. To further assure the utmost quality for our customers, We provide the acclaimed range of products checked on various parameters, which are Density, Physical and chemical properties, Micro Structure, Hardness, and Durability.
To enable us to quote for your requirement, kindly give us the following info –
1. Particle size required (You may choose from above or give your own range).
2. Packing required.
3. Quantity required with a delivery schedule.
4. Destination port.
5. Payment terms.
6. Discharge rate at the destination, if in break-bulk.
7. Any other point which may impact the quote.
You can reach out to us by dialing +91-9119207701 or by sending us an email at abrasivesshots@gmail.com. Contact us today!