Aluminum silicate (or aluminum silicate) may be a pseudonym commonly applied to chemical compounds that are derived from aluminum oxide(Al2O3) and silica (SiO2) which can be anhydrous or hydrated, naturally occurring as minerals or synthetic. This makes out aluminum silicate(Al2SiO5) from Al2O3 & SiO2. The search for white fillers that can replace and compete with titanium dioxide has favored the amorphous aluminum silicates.
Aluminum and sodium silicate is a white-colored amorphous solid, obtained by the reaction of chemical precipitation between sodium silicate and an aluminum salt in an aqueous medium. It is a filler with many different applications, and it is used as a raw material in sectors such as the manufacture of paints, printing inks, rubber, and the paper sector.
It is also known as coal slag a dispensable abrasive which is a by-product of coal-fired electric power generation plants. This abrasive generates less dust than copper slag and is mainly used in open blasting operations in the oil- and shipyard industry
Specifications of Aluminum Silicate
| | |
| --- | --- |
| Purity | 92% & ABOVE |
| Usage/Application | Industrial Application |
| Packaging Type | Hdpe Bags |
| Packaging Size | 50 KGS |
| Physical Form | Powder |
| Chemical Formula | Al2SiO5 |
| Molar mass | 162.0456 g mol1 |
| Ferric Oxide | 0.50 (Max) |
| Alumina | 37.59% |
| Minimum Order Quantity | 50 Kg |
Chemical Composition
| | |
| --- | --- |
| SiO2 | 45 -52 % in bound form,< 1%. free silica |
| Fe203 | 7 - 11 % |
| CaO | 3-8 % |
| KiO | 1-5 % |
| MgO | 2- 3 % |
| TiO | 0-2 % |
| Nc12O | 0-1 % |
Applications of Aluminum Silicate
Cleaning of façades and monuments (fine grains).
Heritage restoration works (fine grains).
High- and low-pressure blasting with portable equipment (all-grain sizes).
Paint stripping, roughening (coarse grains).
Outdoor blasting work (all-grain sizes).
Blasting and stripping of wood (fine grains).
Surface preparation for the subsequent process. Sa 2 ½ Sa 3. (coarse grains).
Removing rust and scale.
Does not contain free silica. Natural substitute for sand for blasting work in general.
Uses of Aluminum Silicate
Aluminum silicate (Al2SiO5) is additionally referred to as kaolin, or hydrated aluminum silicate when in powder form. Aluminum silicate is a mixture of alumina, silica, and oxygen. Kaolin is often used as a demulcent and adsorbent in the pharmaceutical industry. It is used in color lakes (insoluble dyes).
Mode of use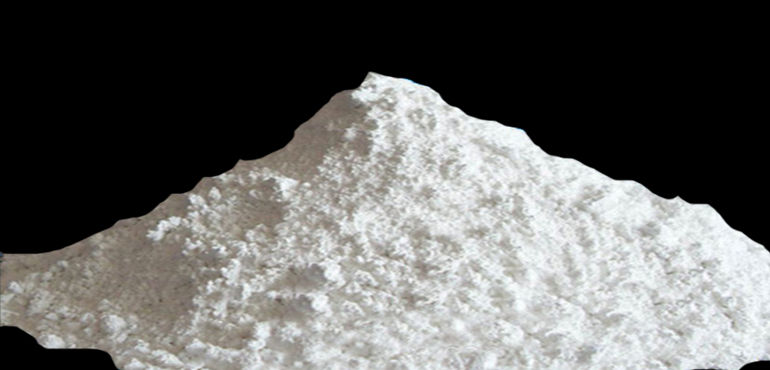 Advantages of Aluminum Silicate
The improvement of the optical properties: a higher degree of brightness and opacity
Cost-saving in the paint
An improvement of the rheological behavior of the paint thanks to its greater stability during storage, regulating the pH, maintaining a constant viscosity and acting as an anti-sedimenting agent, and
An improvement of the properties of the paint was applied conferring greater resistance to wash and friction and less tendency to fouling.
Aluminum Silicate Manufacturer in India
Abrasives Shots is one of the best Aluminum Silicate Manufacturers in India. We are also the supplier of steel shot, steel grit, garnet sand, plastic abrasive, & cut wire shots, and all other abrasives which are used in sand or shot blasting machine. We provide the best quality and best value to our customers in the whole world.
Our Packing:
3-ply/ 6-ply paper bags, 50 kgs content, on shrinkfoiled export pallets.
Strong woven polypropylene big bags, with 4 lifting loops.
Other packing options on request